Re: First time Twi'lek. Advice is appreciated.
I got your email asking about my lekku, and I'll do my best describing how I made mine. I went through a great deal of trail and error in the process. I started with this tutorial as a base, mostly because I am not good at sculpting.
http://dhost.info/rissa/lekku.htm
The biggest thing to remember when making the mold using this method is to make sure the outer portion of the foam fits your head, not the inner section. And leave a bit of room for the clay to go on top. You'll be painting the latex on top of the clay, and while it will shrink a little as it cures it won't shrink that much.
It worked very well for creating the base of my mold, but no so well for the tendrils themselves. So I modified them. Instead of using straight cone shaped tendrils I made curving ones by cutting out two curved halves and gluing them into the cone shape. Like this.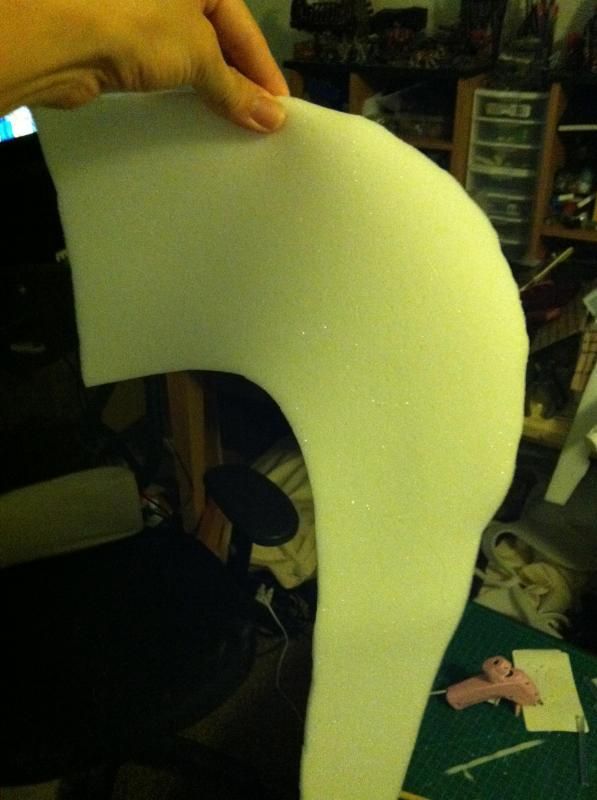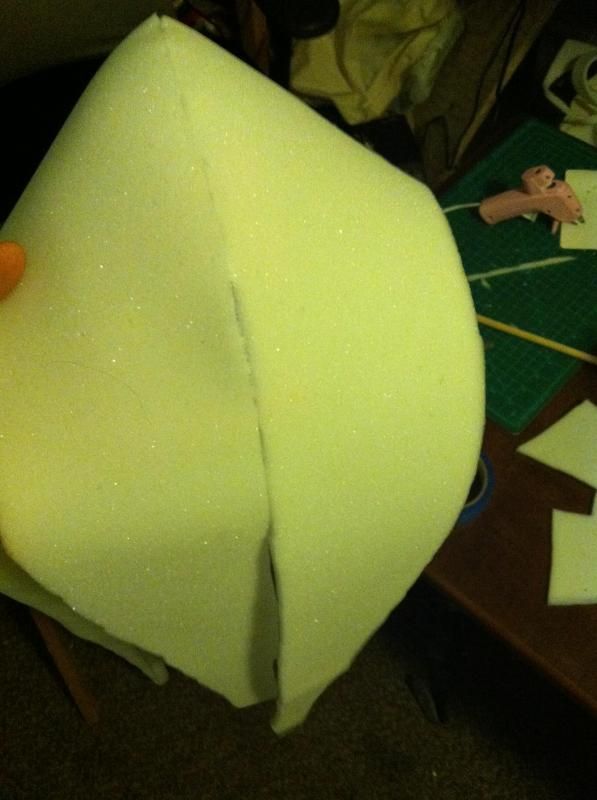 Then I glued the curved lekku onto the head portion.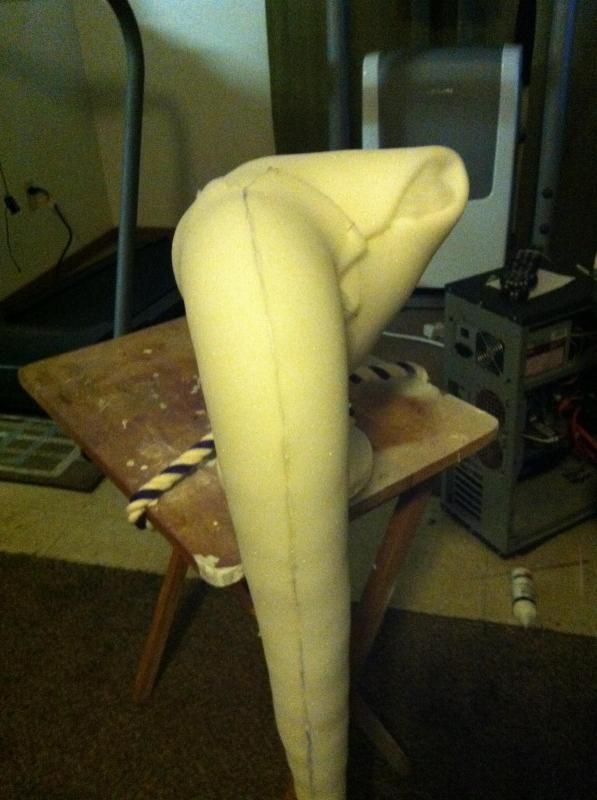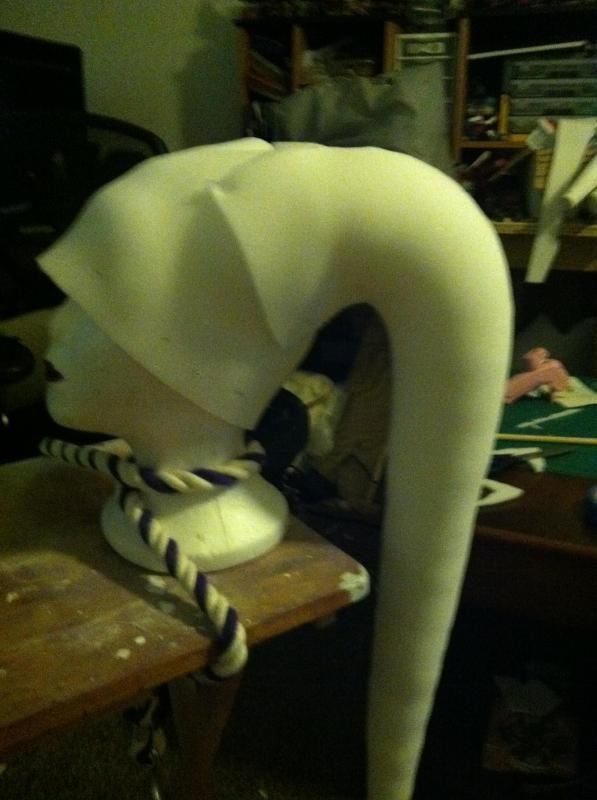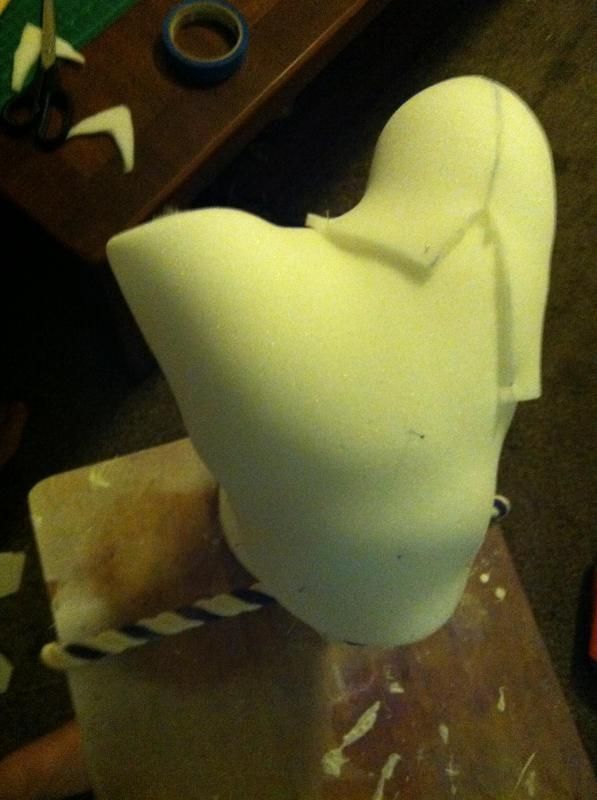 Take your time when gluing them on, I secured both lekku with pins until I was 100% happy with their position and evenness. After that I trimmed down the edges a little bit to make it smoother. The next step is to stuff it, you want it to be firm but not bulgy. I then covered the whole thing in clay. You can use oil based or water based, if you use waterbased you need to cover it so it doesn't dry out. You don't want cracks. Just use a thin layer of clay. I rolled it out two a few millimeters thick. Once the clay is on start painting it with latex. I used monster mold latex, I got a quart and it was more than enough. Just paint on thin layers, thick layers can take days to completely cure, literally days depending on the weather. But thin layers will cure in 15 minutes. I painted on 15 layers over the entire thing, and an extra 10 layers over the head and curve portions for extra strength.
Once it is all cured before you gently peel it off and turn it inside out coat it with baby powder. COAT it. Or it will stick to itself. Turning it inside out will hide the paintbrush marks. If you used a bit of water to smooth out the clay the inside now outside will be all smooth. Stuff it with what ever works for you. Batting or stuffing beads work nicely. I painted mine with tinted latex, you can use plain old acrylic paints to tint the latex. Just be sure to powder liberally when you are done painting.