bondi beach has been invaded
Had to share this with you girls and guys, did a troop last weekend at Bondi Beach in Sydney, for a short film festival just some of the photos that came out of it,are just to awesome not to share.
Did some work on my Lekku couple of nights before and added the white spots they came out really well.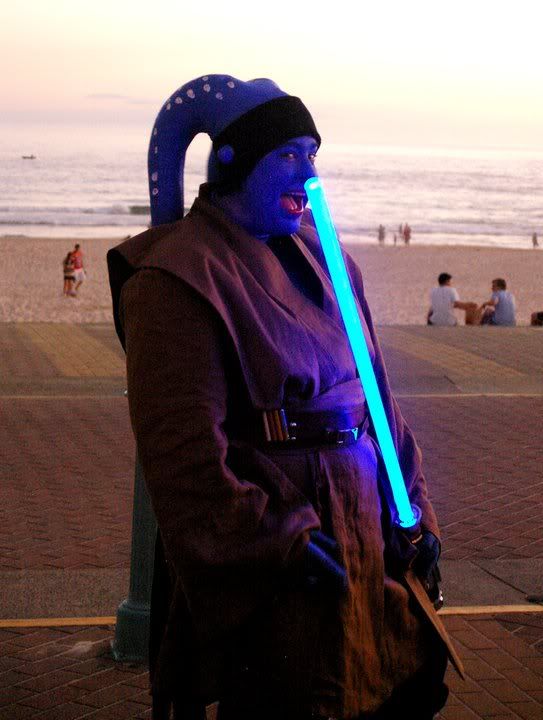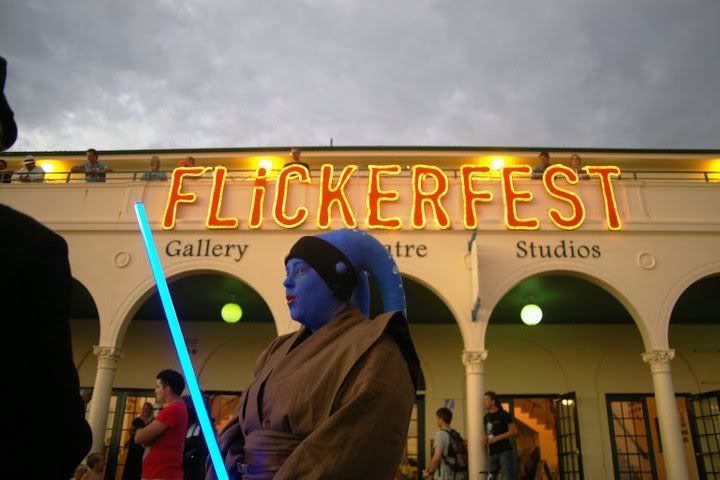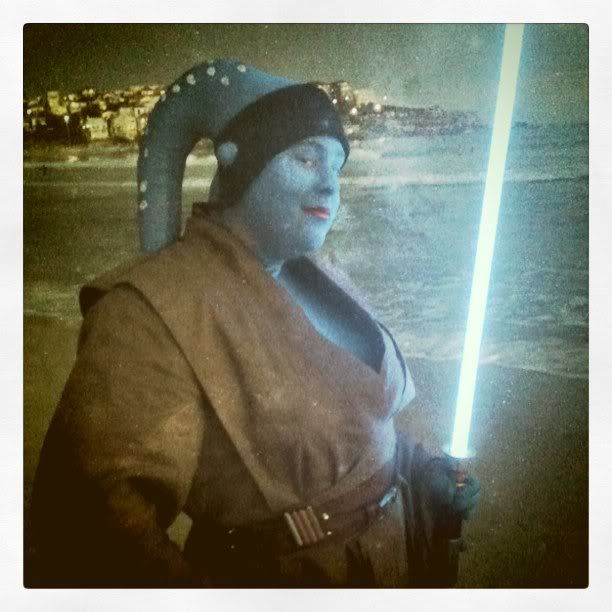 This has to be one of my favourite it was taken on an Iphone and the effects added to it afterwards, you can see the back of bondi at twilight.
Body paint rubbed off a bit due to the heat, really muggy weather partial why i had the fan with me to get my face from dripping to much came in handy for a Vader as well, poor guy we were going to get some water wings so he could go for a swim.