TK-796's Aayla Secura costume
My boyfriend and I like to costume together and his favorite costume is his Commander Bly armor. I have a clonetrooper too but from a different squad and I wanted a costume that was a better fit with him. We already do: Biker scout and Endor Trooper, two Imperial officers, Batgirl and Batman and I'm building a snow commander to go with his General Veers costume. So he joked that I should build an Aayla costume and after about a month of furious work, I got in done!
Without a doubt, my favorite part of the costume is the lekku that Pam made for me. The quality is top-notch and it arrived so fast I was able to get the costume completed very quickly. Thanks, Pam!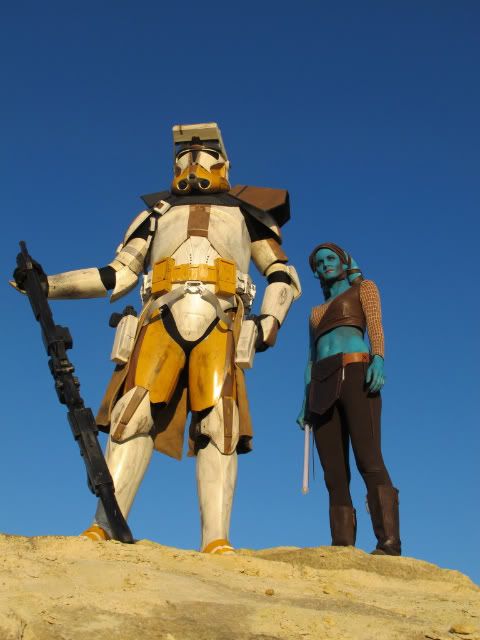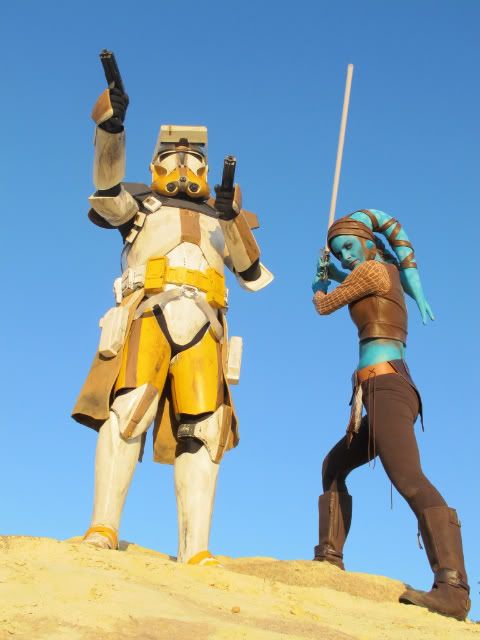 Wait - who's that behind me?