Head wrap ornament pattern
I am redoing the ornament for my Oola headwrap and just thought I would share the pattern that I made. This pattern was made with the intent of using craft foam, but should be good for any heat-moldable material, pliable metal sheets or even as a clay template.
couple of reference pics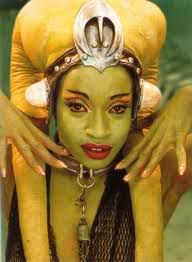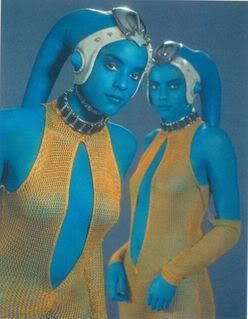 at the very top of this one you can see that the metal prong sticks out on its own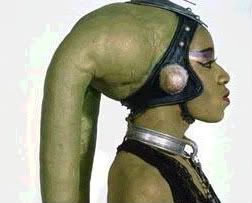 I will scan my pattern later for a more accurate pdf file. but heres a camera pic for now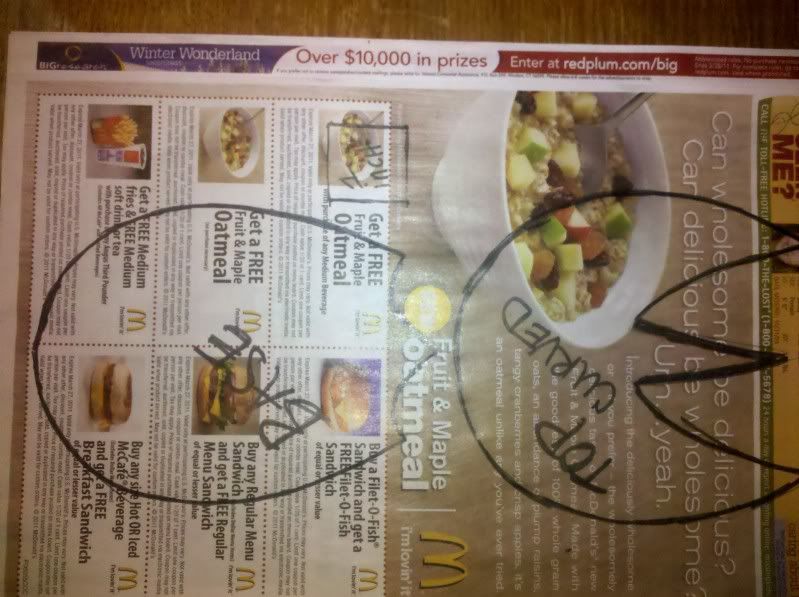 The thing that was a bit difficult with this for me was figuring out the actual shape to cut out so that it would resemble the flat shape that i wanted...hopefully this pic explains my thoughts.
the far left is the pattern piece. the center is that pattern piece cut in foam and shaped. the right piece is the general shape I wanted to end up with (only more 3D).
I took the Top piece and held it over a burner on the oven (medium heat) until it got a bit floppy, then set it on top of the base and curved it into the shape I wanted. The foam cools very fast and will stay shaped. If you mess up or want to reshape it, just reheat.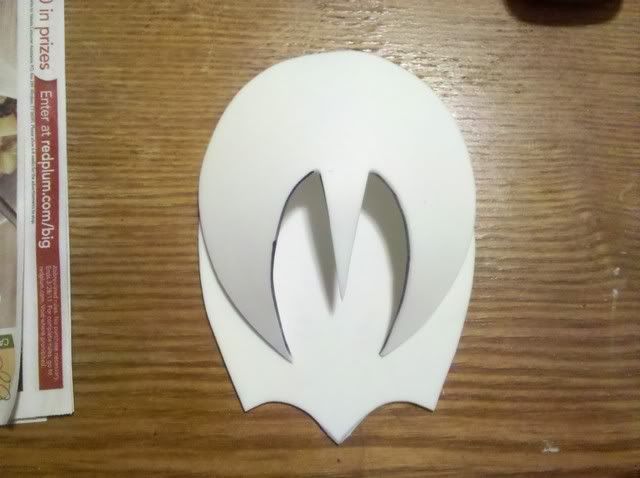 Now you put on your lekku and heat up the base. When the base gets floppy place it on your forehead and press it up flat against your lekku.
We are turning this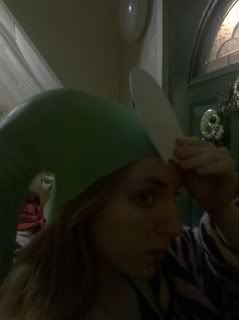 into this. Its a pretty big head piece and looks kinda silly if its sticking straight up.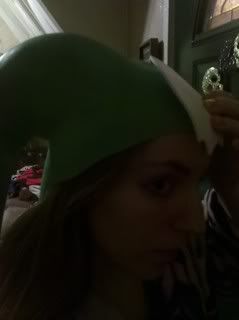 the curve is very slight but it makes a huge difference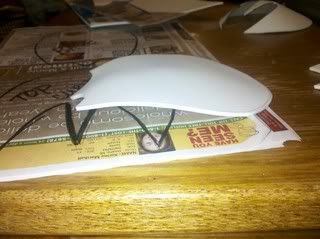 stack em up to make sure they still fit well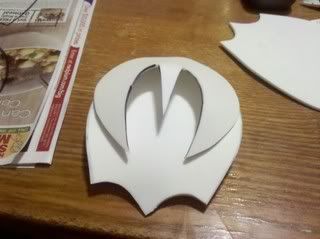 when line the pieces up and flip them over the base and top are not flush. I offset them so that when I hot glue them together the glue will be hidden underneath. If you want the base piece to go all the way to the top just cut the base a bit longer.
I sealed the foam with a mixture of white glue, fabric glue and water. My mixture was equal parts of each type of glue then as much water as both glue combined (roughly, i didn't actually measure). I added between 15-20 coats of this waiting for each coat to dry before adding another. Its somewhat tedious but the more you add the less the pores will show. This glue combination will leave the foam flexible.
Here is a picture of why you seal the foam. The foam is full of pores and will absorb hella paint and will have a yucky texture.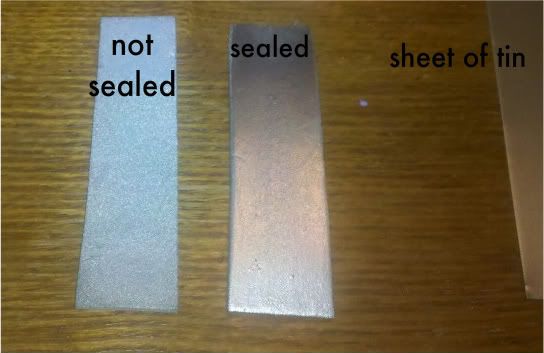 This is after a couple coats of silver spray paint. The spray paint took a bit of the curving and shaping that I did out but I just had to reheat them and form them again.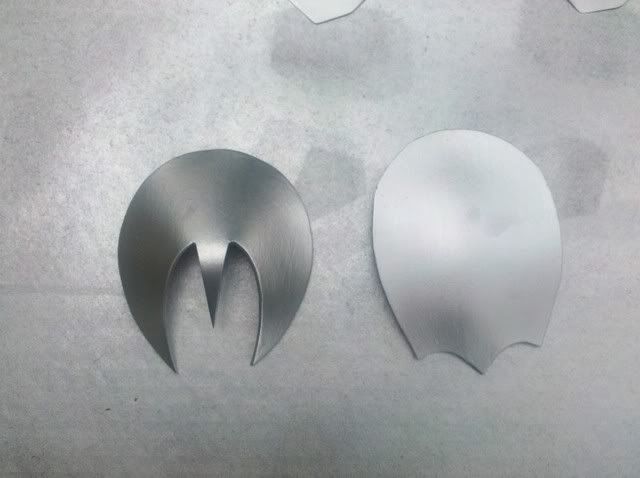 I had also bought some silver rub n' buff. It is a wax paint. Here is what it looks like with the rub n' buff. I don't really recommend using this. It hardly looks any different than the spray paint and is a pain to put on. I had to completely reform the foam after it because you have to press so hard to smooth it out. It also gets everywhere! all over your hands and anything that you touch. It will apparently dry and seal itself over the course of a few days, but I don't really trust it not to rub off.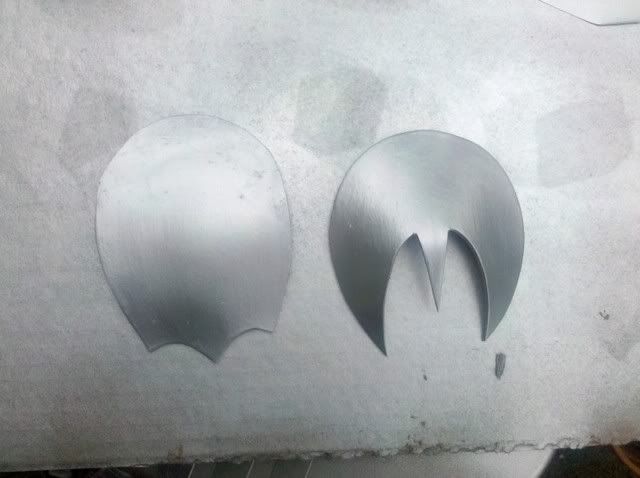 I hot glued the 2 pieces together. I really really hate hot glue (the strings make me crazy, and its hard to be neat) but it works great for the most part on foam. I had trouble getting the pointy tips to stay put so they got super-glued.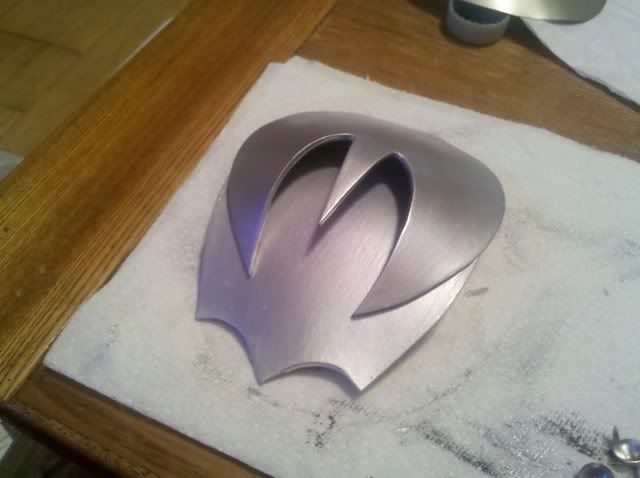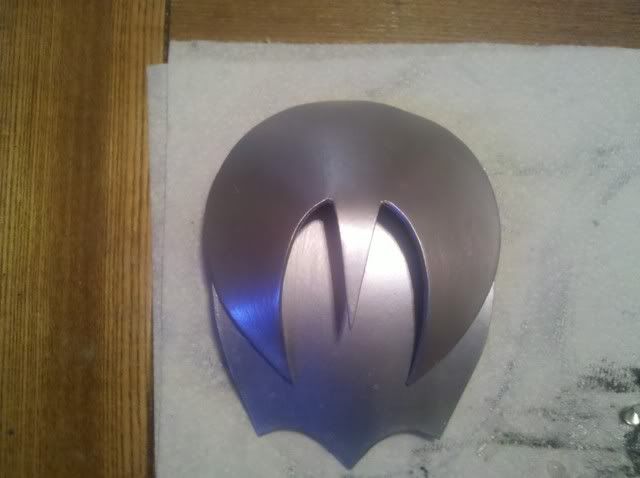 I used studs that matched the one on my head wrap. I got them from studsandspikes.com
Its a bit of a pain to bend back the prongs without denting the foam, but its doable. And of course I got 2 of them crooked...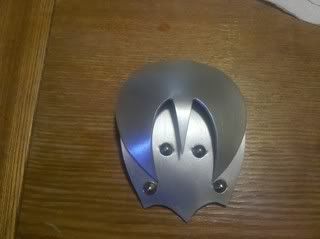 I stuck some velcro on the back and done! Notice the big hot glue mess...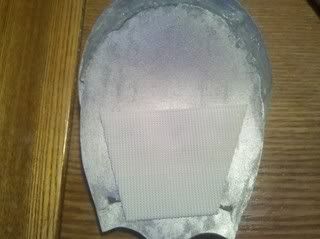 (I was too lazy to tuck all my hair up under my lekku
)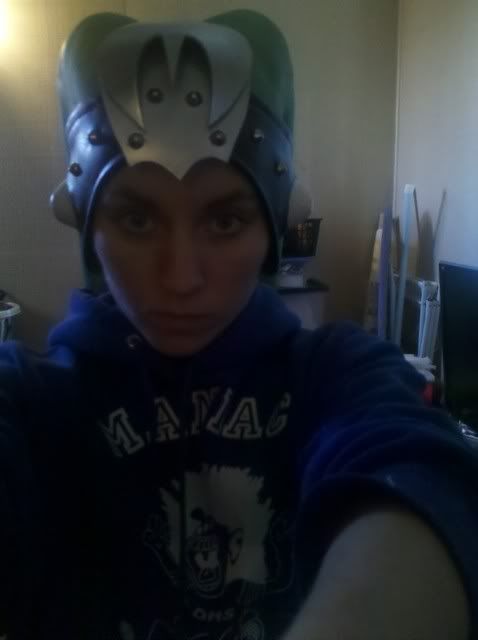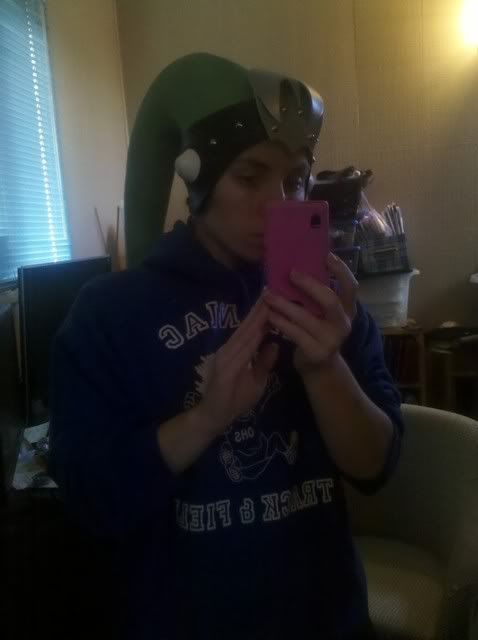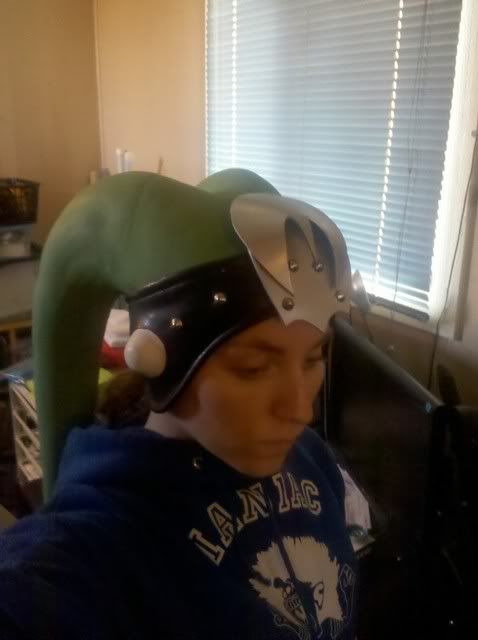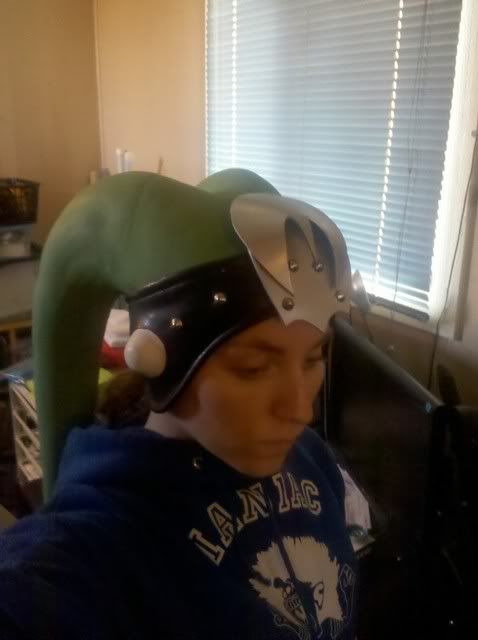 I don't love it. Its a bit too shiny and new looking, but I don't know how to weather it without really damaging the foam. And the profile view is a bit off. I might be able to reheat and shape it some more - but its a big step up from my horrible sculpting!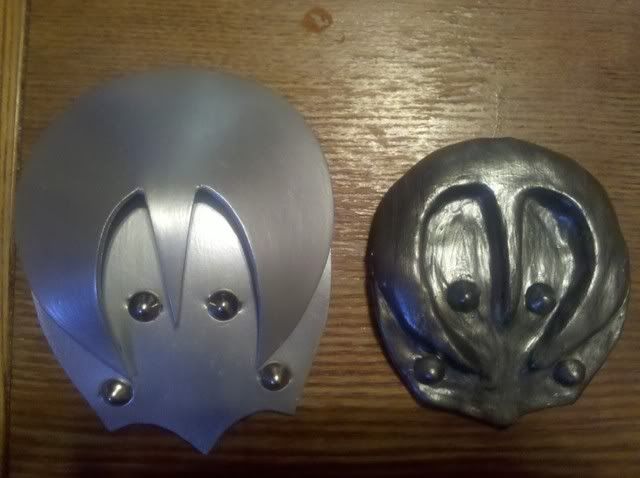 I might try to redo this pattern with pvc so that it is more solid and I can weather it without being worried about ruining the whole thing! I do have a pdf scan of my pattern if anyone wants to give it a shot!