cheap & fast earbuds without latex
Hey!
I was in need of golden earcones for my Celebration Europe outfit and didn't want to repaint my green ones from Pam.
This is what I did - it's easy, cheap and most important of all: I had all materials at hand!
1. I took a scrap piece of medium strength leather and cut it into a circle. (Actually, two - it's two earbuds)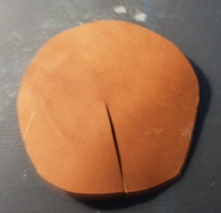 2. I formed the circle to a cone (cutting a straight line to the circle's middle and then overlapping the sides). Fixed it with some tape and rounded the cone's top a little bit by adding some pressure. (In the last picture you can see the finished second earcone).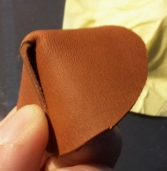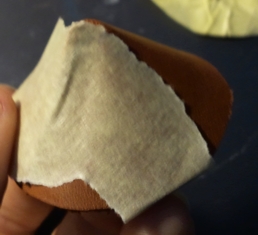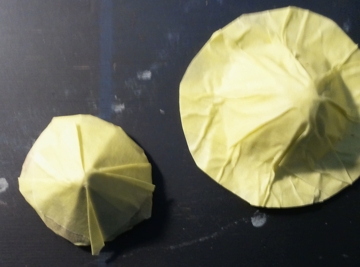 3. I put 4 longer stripes of tape in 45° angles to each other over the cone. The tape started to overlap and formed little folds.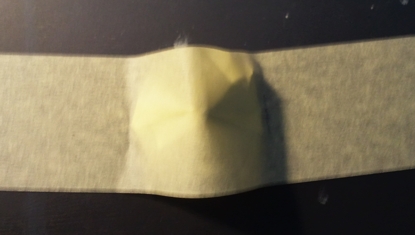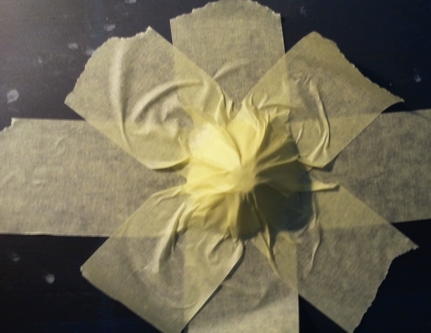 4. I turned the endings of the tape to the inside and cut the cone's base into a circle that is a little bit bigger than the cone.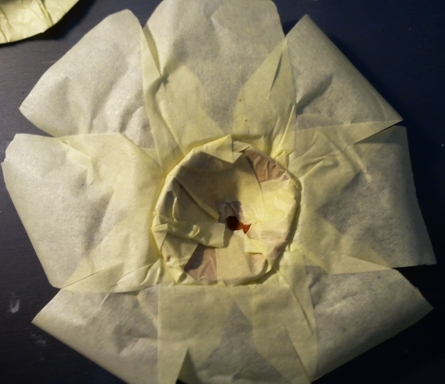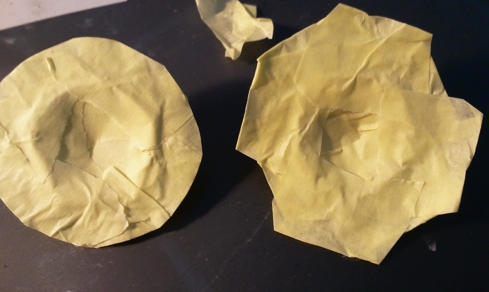 I had no gold color at home, so I took some gold fabric, covered the cones with white glue and pressed the fabric over the cones. Done.