Numa at Adelaide Oz Comic-con
Just wanted to share this with you all, as some of you helped ini the process of making the lekku. She had a blast playing Numa (season 1 of the clone wars) and is still a slight shade of green LOL
I finished making this the night before Oz Comic-con so havent had much sleep since then but i am starting to warm to my efforts! I thought it didnt look right but for an 8 year old, it looks pretty darn good! Next time though, i might just sew the front panneling on the dress instead of painting it... and buy the right coloured material for the whole dress. I think the poor kid was high on coffee fumes the entire weekend!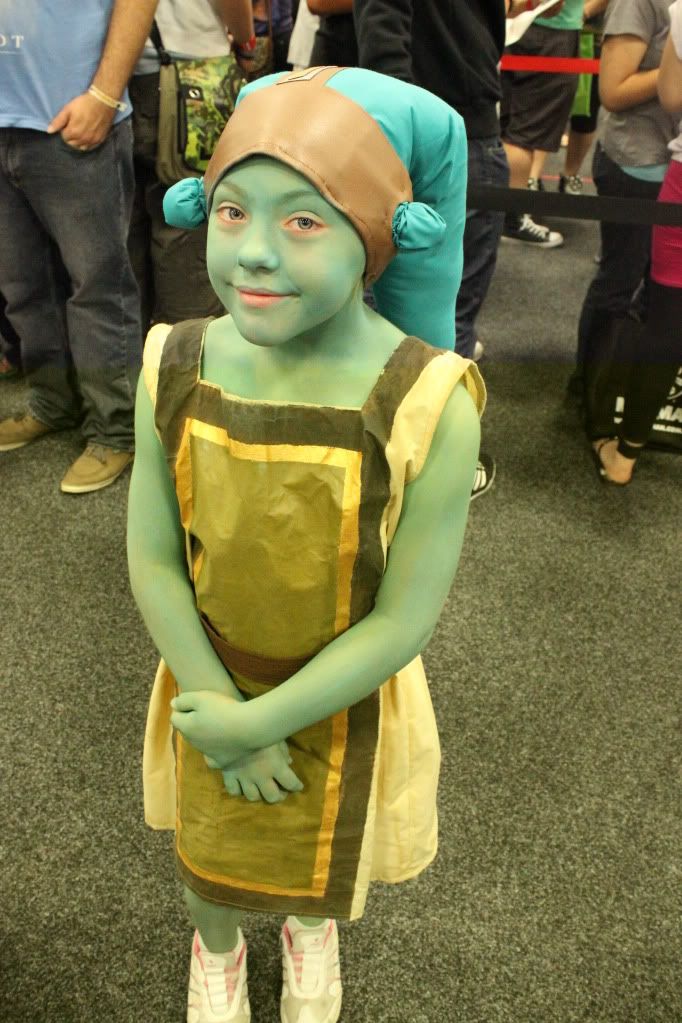 _________________
Great leaders inspire greatness in others.
Revenge is a confession of pain.
Our actions define our legacy.