Hey everyone while preparing for the surgery, i will be making an alteration to my new Jedi boots Seen here,
I will then be taking the front center apart and installing some elastic material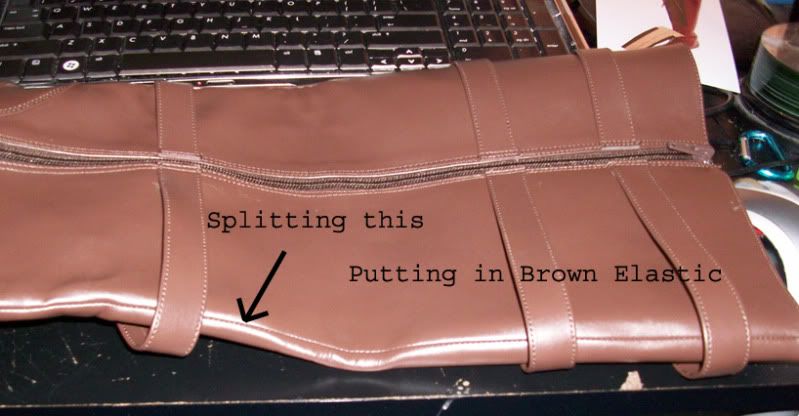 Their is a extra brown leather strap that will be blocking out the elastic so it cant be seen. This is so my 18" calf can fit in the boot with no problem. While i will be loosing weight until then this should be fine. I still cant find some elastic straps for me to do this, if anyone could help thanks.
Well i started with the hand sewing and putting in the elastic inside the front part of the boot. Im not sure if my hands can keep up but i will try. If i dont complete it i will bring them to a friend that did my boots the first time and see what he can do with them for me. I dont have a sewing machine so hand sewing will have to do for now. Here are some photo's of what i did so far.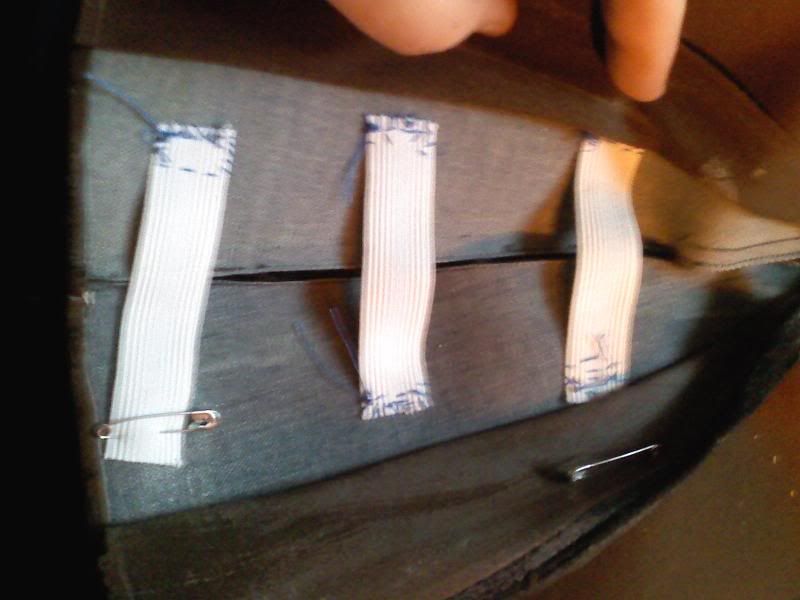 Here are my finished product of my Hand Sewing my boots. Here are some photo's of my final product. Let me know what you guys think.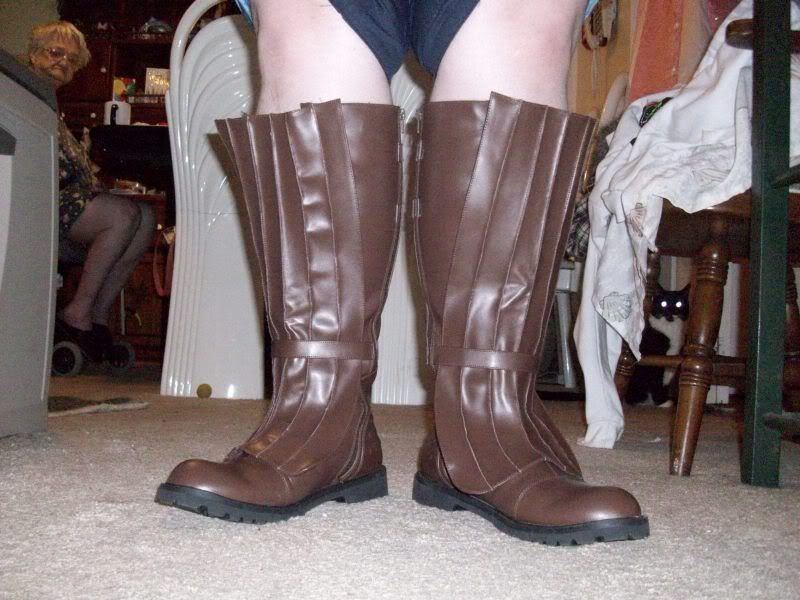 I have also added some Velro from my spats to the boots.