ugh!! how many times have i followed a patterns directions to a T and ended up with a tent when i wanted a tight fitting garment! Sometimes you can get a pattern on sale for 99 cents, sometimes you are stuck paying full retail (which can be anywhere from $8-$30). For most patterns once you pick a size and start cutting that's the only shot you get. if its too small you cant make it bigger and sometimes even if its too big the pattern lines crossed over in a way that you can no longer go a size down.
I had an epiphany when i was agonizing over what size to cut for this pattern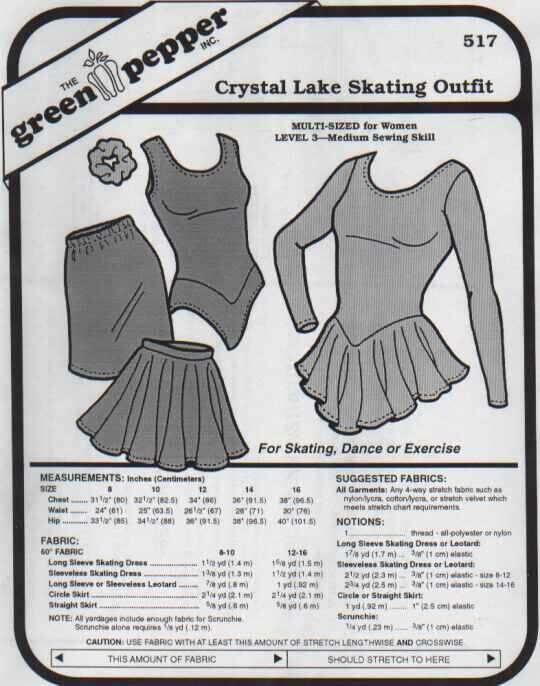 i paid $8 for an envelope full of tissue paper and did not want to mess this up.
I took my original pattern and laid it over the top of a blank piece of tissue paper. using a sharpie i traced along the lines of the original pattern piece in one size. when i was done tracing the ink had bled through to the tissue paper and i had a copy! I did this for the 3 sizes that "might" fit making sure to include all markings and labels (fold, center back, grain etc.) make sure to label all pieces with what pattern they belong to and which pieces they are.
here is my original (if slightly more colorful) uncut pattern (which was never cut)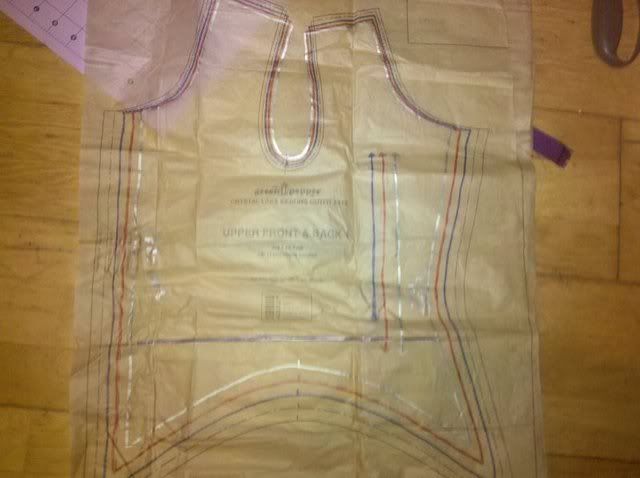 and sizes 8, 10 and 12